Matching Pairs allows students to match text to images, text to text, or image to image.
Try out some pre-made lessons with Matching Pairs activities here, or follow the directions in this article to create your own.
In this article, you'll learn how to:
Teach with Matching Pairs activity
When students reach a Matching Pairs in a lesson, they click the cards that they believe are a correct match.
If they are correct, the match will turn green
If they are incorrect, the match will briefly turn red then return to normal colors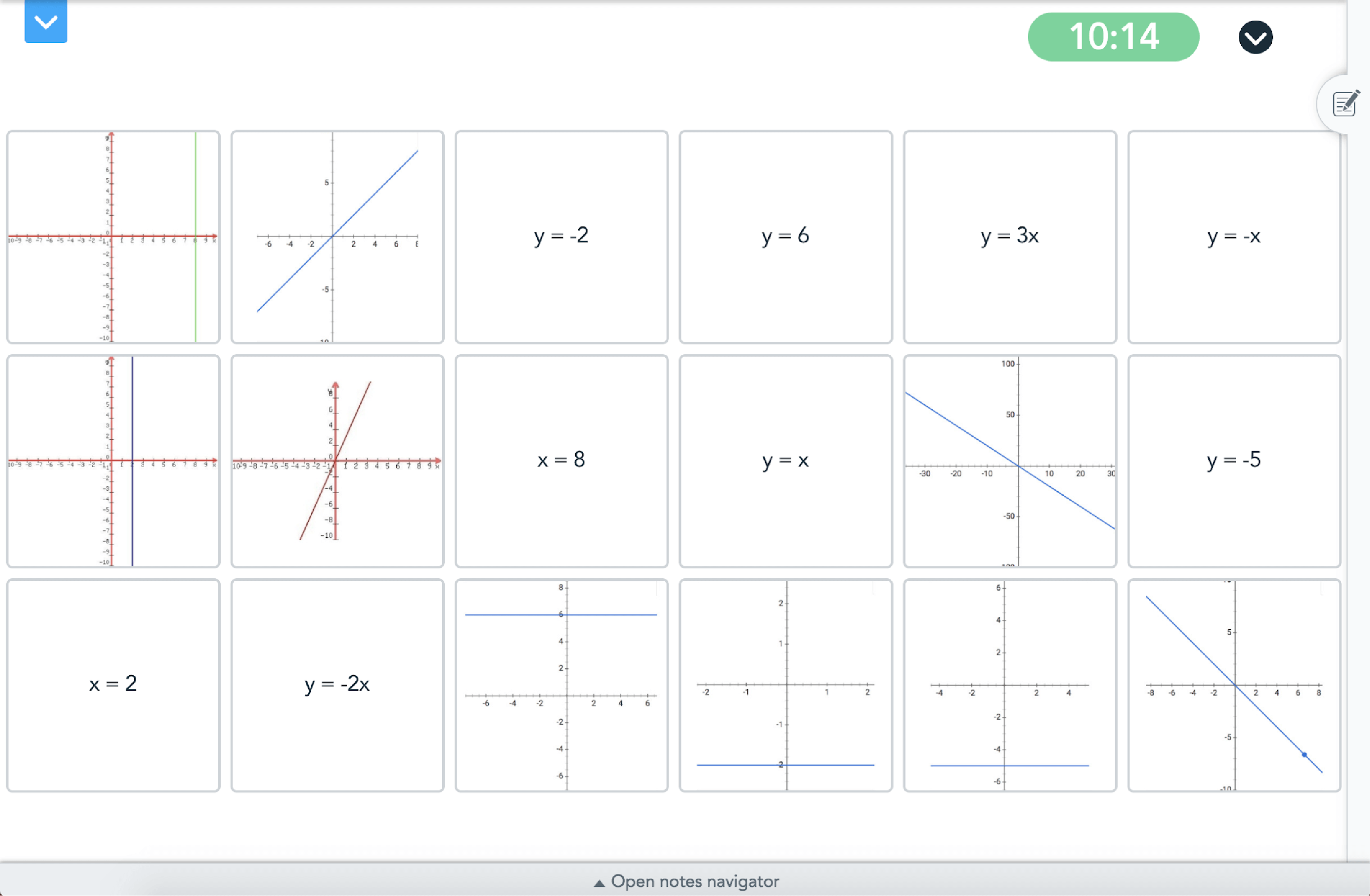 As the teacher, you can view progress in real-time for the entire class, seeing how many Matches have been completed and Tries each student takes to complete the activity. You can also view the correct pairs from the activity.
Add a Matching Pairs activity into your lesson
1. While editing your lesson, select Add Slide
2. Choose Matching Pairs from the Activities tab
3. Add pairs to your activity by selecting Add Pair
Add Text or upload an image to create matching sets of cards.
When adding text, click on the Pi icon for additional math symbols
When adding images, you can upload from a Google Safe Search, local file, Google Drive, Box or OneDrive
Once the pair is successfully added, Add another pair or click Done on the bottom-right corner. Repeat these steps until all of your pairs are added
4. Click "Save" on the bottom-right corner when you're finished creating pairs